Welcome to "Your Online Coffee Break" podcast with episodes that inspire, educate and entertain with your host Chuck Fields. Join us as we interview amazing go-getters around (and above) the world on a variety of topics that include sci-fi, new music, space, science, entertainment, and much more–all in bite-sized episodes.
Some of our incredible guests so far include Queen's Brian May, Earth, Wind & Fire's Verdine White & Ralph Johnson, Angela Cartwright (Sound of Music & Lost in Space), Loretta Swit from M*A*S*H, John Schneider aka "Bo Duke",  astronauts, authors, directors and many more.
Thanks so much for listening! Please comment and share! Subscribe for Free on your favorite podcast app or visit OnlineCoffeeBreak.com/Subscribe
ALL 50 U.S. STATES. HUNDREDS OF THOUSANDS OF DOWNLOADS.
Where are audience is from
Other (157 countries and growing fast!)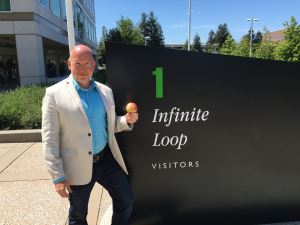 Host of Your Online Coffee Break podcast
Chuck has more than 20 years experience in software development, focusing on web application development. He started his career in marketing, working from nonprofit through the financial industry then on to international software marketing.
Chuck fell in love with astronomy at a young age, venturing into the realm of astro-imaging. His astro images have been published worldwide. He also is the CEO of SpaceTech Software, a company which he founded in 2006. For more information on his consulting services, visit SpaceTechCorp.com