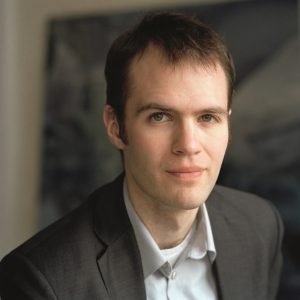 Max Gladstone is the author of the Hugo Award-nominated Craft Sequence of novels, and he just released his latest novel, EMPRESS OF FOREVER, a smart sci-fi adventure about far future tech.
Max studied Chan poetry and late Ming dynasty fiction at Yale; he lived and taught for two years in rural Anhui province, and has traveled throughout Asia and Europe. He speaks Chinese, can embarrass himself reading Latin, and is a martial artist, fencer, and fiddler. He's also worked as a researcher for the Berkman Center for Internet and Policy Law, a tour guide for the Swiss Embassy, a go-between for a suspicious Chinese auto magazine, a translator for visiting Chinese schoolteachers, a Chinese philosophy TA, a tech industry analyst, and an editor. He has wrecked a bicycle in Angkor Wat, sung at Carnegie Hall, and been thrown from a horse in Mongolia.
EMPRESS OF FOREVER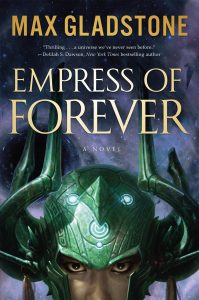 A wildly successful innovator to rival Steve Jobs or Elon Musk, Vivian Liao is prone to radical thinking, quick decision-making, and reckless action. On the eve of her greatest achievement, she tries to outrun people who are trying to steal her success.
In the chilly darkness of a Boston server farm, Viv sets her ultimate plan into motion. A terrifying instant later, Vivian Liao is catapulted through space and time to a far future where she confronts a destiny stranger and more deadly than she could ever imagine.
The end of time is ruled by an ancient, powerful Empress who blesses or blasts entire planets with a single thought. Rebellion is literally impossible to consider—until Vivian Liao arrives. Trapped between the Pride—a ravening horde of sentient machines—and a fanatical sect of warrior monks who call themselves the Mirrorfaith, Viv must rally a strange group of allies to confront the Empress and find a way back to the world and life she left behind.
For more information, visit https://www.maxgladstone.com
Shop our merch at https://www.onlinecoffeebreakcom/shop
Support us at https://www.patreon.com/onlinecoffeebreak
Subscribe for FREE: