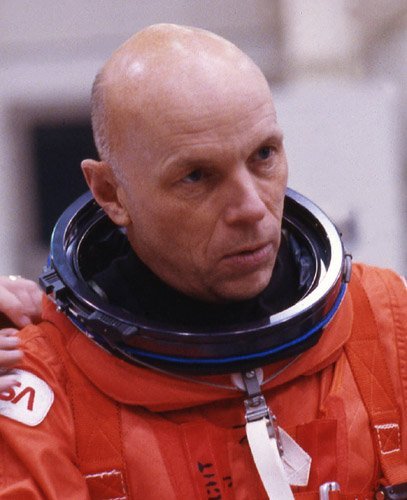 Dr. Story Musgrave is an American physician and a retired NASA astronaut. He has seven graduate degrees in math, computers, chemistry, medicine, physiology, literature, and psychology. Story was a part-time trauma surgeon during his 30-year astronaut career. He flew on six space flights, performing the first shuttle space walk on Challenger's first flight, was a pilot on an astronomy mission, conducted two classified Department of Defense missions, was the lead space walker on the Hubble telescope repair, and on his last flight, he operated an electronic chip manufacturing satellite on Columbia.
Story was the only astronaut to fly on all five space shuttles: Challenger, Discovery, Atlantis, Endeavour and Columbia.
Story offers several of his books, as well as his DVDs and CDs on his website, including his book, "Story, The Way of Water". He also shares his incredible photography from a T-38, as well as Australia from space. To learn more, visit his website at StoryMusgrave.com.
Shop our merch at https://www.onlinecoffeebreakcom/shop
Support us at https://www.patreon.com/onlinecoffeebreak
Subscribe for FREE: