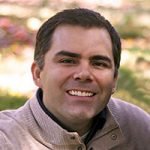 In this episode we speak with Tim Alatorre, the Senior Design Architect of the Von Braun Space Station, an incredible new space hotel underway by the Gateway Foundation. The Gateway Foundation was formed to build the first spaceport, with a three-part plan to develop a robust space construction industry, the first artificial gravity space station, and finally The Gateway—a destination hotel in space with amenities including luxurious suites, restaurant, lounge and unique gymnasium.
For more information, visit https://www.gatewayspaceport.com/
Thanks to our special guest, Richard Gunther from The Digital Media Zone, for sharing his space journey (https://www.thedigitalmediazone.com/).
BE A PART OF OUR PROGRAM – TELL US ABOUT YOUR SPACE JOURNEY! Do you have a fascinating story about how you got passionate about astronomy and/or space exploration? We'd love to hear it! Tell us about your space journey and we may feature your story in an upcoming episode alongside our main guest interview. Just leave us a voicemail (less than 2 minutes long please) at 317-862-4700, or email an audio or video clip to us at [email protected] Be sure to include your name and tell us what drew you to space and what you're most excited about for the future of space exploration!
SHARE THE LOVE!
Please rate us on Apple Podcasts or your favorite podcast application or like/comment at YouTube. We'd appreciate it if you'd share our program with a friend and/or subscribe. If you wish you may also support our programs at https://www.patreon.com/onlinecoffeebreak
Subscribe for FREE: